Creativity+Collaboration
+Experience=
Making a Difference
About Us
Our Firm

About Our Firm

Launched in January 2015, Hurst Brooks Espinosa, LLC is a women-owned, Sacramento-based firm in the consulting and advocacy arena. With more than 45 years of combined experience representing counties before the California Legislature and Executive branch, the firm's three partners offer unparalleled political access, policy expertise, and strategic counsel for those engaged in state and county business in California.

During the last 15 years, the firm's three partners have established a reputation for astute policy and political analysis; forged important connections with state decision-makers in the Legislature and Administration; and developed strong relationships with elected and appointed county decision-makers.

Prior to opening the firm, the three partners worked for the California State Association of Counties in the three broad policy areas of Administration of Justice, Health and Human Services, and Government Finance and Operations.

Hurst Brooks Espinosa, LLC helps clients advance their goals by leveraging their extensive networks and relationships to assist clients in developing effective advocacy strategies and solutions.
Services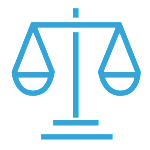 Legislative Advocacy
Hurst Brooks Espinosa, LLC offers advocacy services before the California State Legislature, the Executive branch, and state administrative agencies. Clients benefit from a team approach in which the partners leverage their extensive networks and relationships to assist clients in developing effective advocacy strategies and solutions.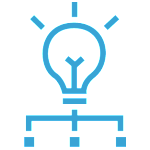 Strategic Advice
Hurst Brooks Espinosa, LLC offers extensive and unique expertise navigating California state and local government decision-making processes. The firm's principals use their skills and knowledge to help clients engaged and interested in doing business in California deftly navigate policy, programmatic, political, and fiscal issues at the state and local levels.
The partners at Hurst Brooks Espinosa, LLC focus on strategic analysis and advice to help position clients for success.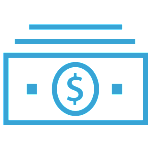 State Budget Advocacy
With unparalleled experience successfully navigating the state budget process, the partners cumulatively have decades of experience in state budget advocacy—including policy development, analysis, strategy, testimony, and negotiation. The firm has forged important relationships in the Capitol and with the Governor's fiscal advisors, stemming from the partners' role as lead negotiators of the $6 billion Public Safety Realignment agreement in 2011 between counties and the Brown Administration.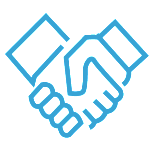 Consulting
The firm brings a strong advocacy approach to state and local programs, state and local fiscal matters, and state and local budgets. The firm is available to provide in-depth analysis on a wide array of state and local issues, including those in the areas of government finance and operations, health and human services, and public safety.
The partners are well-positioned to assist local governments, state government, non-profits, and private sector business in strategy, communications, coalition building, advocacy, and policy development and execution.
Our Clients
Our clients benefit from our unique expertise and creative, collaborative approach to problem-solving. (*current clients)
Get in touch with us
For more information about our services, please contact info@HBEAdvocacy.com